Our tailor-made services: turnkey room hire
The Versailles Palais des Congrès offers you great freedom of expression: a unique 3,200 m² space just opposite the Palace of Versailles in which you can give free rein to your imagination. Constantly reinventing, innovating and creating means bringing the space to life and transforming it into a pop-up location in which to organise your professional and cultural events.
Our dedicated team and our service provider partners can support you with a range of tailor-made services. Stage management, technicians, big-name caterers, local craft producers, artists and entertainment, transport and accommodation facilities, reception, security: you're free to choose the resources and skills you need, à la carte, to facilitate your turnkey venue hire and make your event project a success.
Our à la carte services for your turnkey event
Our team of professionals will support you every step of the way – from preparation through to the day itself – in this unique, special space. To ensure the smooth running of your event, a range of services is available to you. Simply tell us what you need beforehand: our dedicated team is here to serve you.
Technical services: a stage manager and expert technicians
Catering: a tailor-made catering team
Are you planning to eat or drink at your professional or private event? Our network of industry-leading caterers and local producers is ready and waiting to meet your customised requests for culinary services. As preferred partners of the Versailles Palais des Congrès, these culinary artists will do their utmost to offer you a quality service during your events and to delight your guests' taste buds… whether you plan to host a cocktail reception, a sit-down meal with table service, a reception with drinks and snacks, a lunch break with buffets, an intermission with refreshments or any other configuration. Our project managers are there to make your life easier: a one-stop service to ensure the success of your event.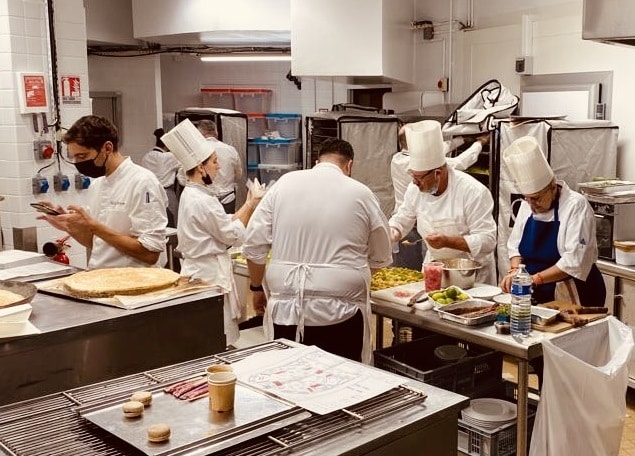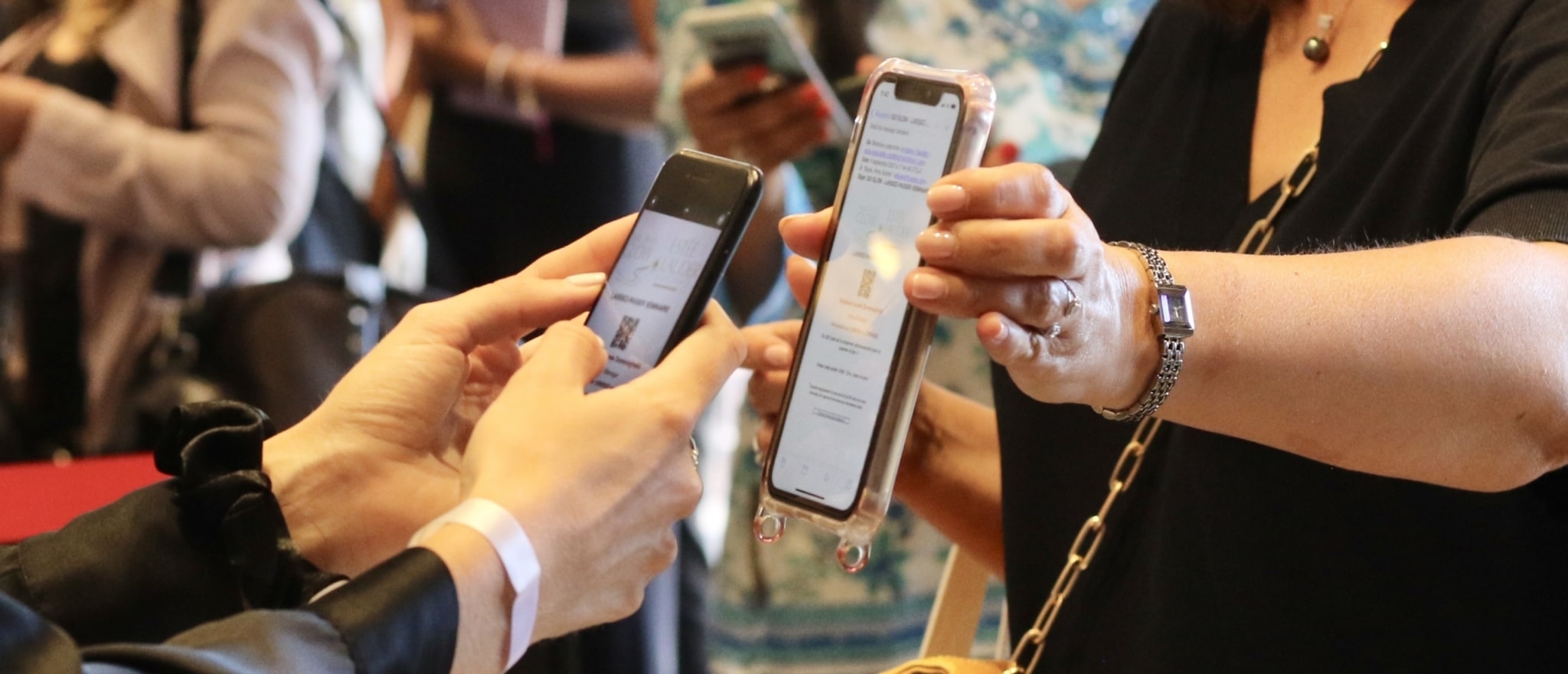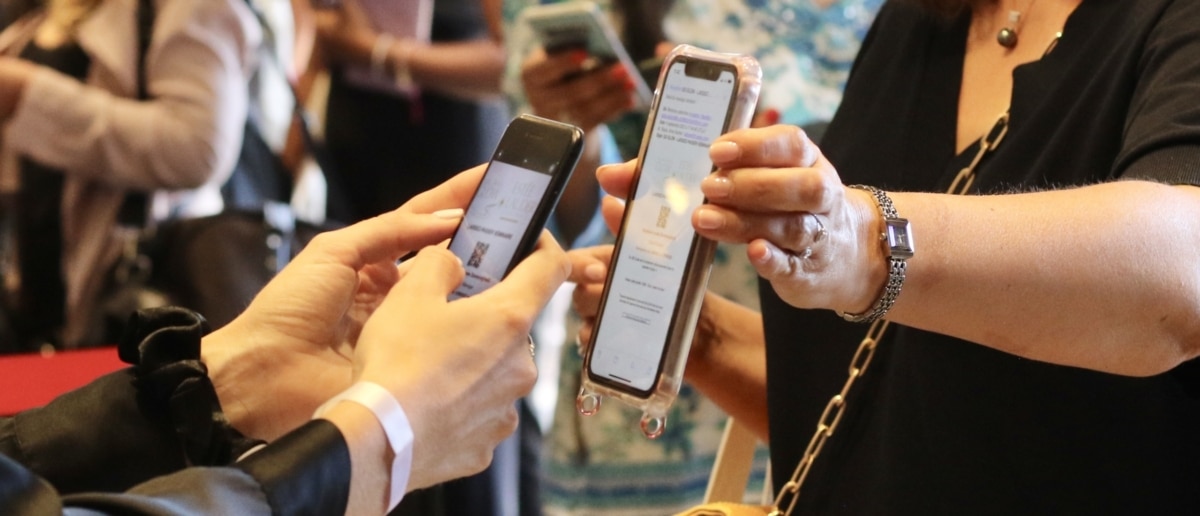 Our hosting and security staff will be on hand to welcome, guide and protect your guests. These two essential services provide security for your event and give you peace of mind over this aspect of the event management process, letting you concentrate more on those essential organisation duties and spend more time with your participants and guests.
Accommodation and transport facilities
Before and after the event, our partnerships with Versailles hotel providers and private chauffeur services offer you transport options from Paris (shuttle from the city centre, station or airport) and local accommodation. This means that your cultural, corporate or private event can take place at night without any time constraints or be extended over several days without any difficulty regarding temporary accommodation for your participants. Just ask, and we can supply each guest with a driver and a reservation in a quality hotel near the Versailles Palais des Congrès.
The town of Versailles and its unique cultural heritage
Thanks to the strong long-term partnerships the Versailles Palais des Congrès has forged, you're centrally placed to enjoy the activities offered by our beautiful city of Versailles. For example, your programme can include a guided tour of the Palace of Versailles, a dinner in a local gourmet restaurant, cultural activities, games, sports or relaxation and well-being; your guests will be delighted!
An environmentally friendly approach
Ecological awareness and environmental responsibility are a central consideration for events at the new Versailles Palais des Congrès. Environmental concerns are close to our hearts, starting from the earliest planning stage for each meeting organised in our spaces. That's why we include an eco-friendly component in our turnkey room hire offer, enabling you to control your ecological impact. We offer each client the option of determining the carbon footprint for their event using tools specifically developed by players in the events sector.
Our turnkey room hire offer
The new Versailles Palais des Congrès is a venue that bustles with life. It's a place for meetings, links, exchanges and constant flows of people and ideas, providing endless inspiration to those who wish to make the place their own for a day or an evening.
With a capacity of 20 to 1,500 people, our contemporary cultural centre is the ideal place to give your guests a unique experience and share unforgettable moments. Whether you wish to hire a room or secure exclusive use of the entire building for a major meeting, this exceptional location provides a full range of options.
A totally renovated, fully-equipped venue
Just as in the theatre, the backdrop is as important as the performance that you've come to watch. We will be the directors of the play that is to be performed. We adapt the settings to match your plans, your story and your expectations. Throughout your event, the Versailles Palais des Congrès will become your showcase, designed in your image, to convey your messages.
We have redesigned the spaces with unique, high-quality audiovisual equipment, an exceptional sound system and ultra high-speed connectivity, enhancing your private and professional events.
Top-of-the-range rooms with options for private events use

With total flexibility and a capacity of 20 to 1,500 people, the Versailles Palais des Congrès offers you the opportunity to configure one or more rooms for private use, at your convenience, in this enchanting setting. Whether you wish to create a warm, studious, spectacular, intimate, solemn, festive, prestigious or inspiring atmosphere, our modular spaces can be adapted to your wishes, requirements and ambitions.
Our turnkey room hire solution offers you all types of possible configurations:
reception room
conference room
large multi-purpose hall
amphitheatre with a capacity of up to 1,000 seated guests
connected, flexible studio
auditorium with backstage area
concert hall, backstage area
meeting room
dance floor
exhibition gallery
trade fair space
restaurant room, cocktail area
lobby
Our versatile, complementary and customisable spaces allow you to organise all types of events, with services included, at the Versailles Palais des Congrès:
trade fairs, exhibitors' forums,
conferences, debates, round tables, symposia,
seminars, training sessions,
ceremonies and prize-giving ceremonies,
private receptions, weddings, engagements, christenings,
meetings of working groups, bodies or sub-committees,
general meetings and corporate events,
shows, concerts, artistic performances,
and much more!
Prepare your tailor-made room hire with turnkey services
What are the options for private use of our spaces? What services can we provide? Bookings are already open: the Versailles Palais des Congrès team is ready to welcome and guide you in discovering all the magic of this unique place. Our rooms, expertise and partners can be tailored to suit your needs, your objectives and your budget to deliver a high-quality event. Please contact us as far in advance as possible to find out more.